Houston Cat Boarding
At Memorial Cat Hospital we will do our very best to make your cat's stay with us a happy and comfortable experience. We will take care of your cat and their needs as if they were our own. Memorial Cat Hospital staffers are highly experienced and trained to care for your cat and to report any problems to the attending doctors. This is a plus of our hospital, Memorial Cat Hospital, compared to an everyday kennel.
Even with the best care, boarding can be stressful because your cat is in a new environment and its routines and habits are interrupted. Stress is minimized at Memorial Cat Hospital by expert staff, attentiveness and proper handling, and strict cleanliness. Additionally, all boarding cats are current on required vaccinations, protecting your cat from sick cats. Yet it is still possible for problems to occur despite all precautions we take.
If any problem such as decreased appetite, loose stool or vomiting should occur, it will be detected by our experienced caregivers. Additionally, at Memorial Cat Hospital a doctor is nearby to handle small problems before they turn into large ones. If problems develop and are persistent, our kennel assistants may ask for a doctor to examine your cat at the cost of a physical exam. If the doctor feels that treatment is necessary, you will be contacted by phone and any additional treatments will first be authorized. If we are unable to contact you and the doctor feels there are serious problems, your cat will be treated and normal fees will be charged. It is very important that you leave a contact number so we can reach you in an emergency or to pre-approve any potential treatments.
Please call or contact us today to learn more about our boarding services, specials, and complimentary add-ons.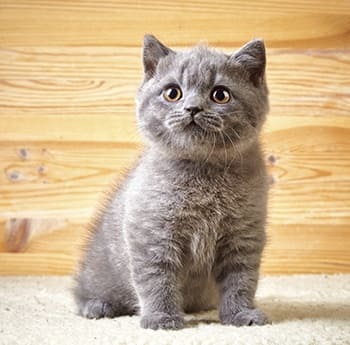 Boarding Requirements
For the health of all cats in our care, we require that all veterinary exams and vaccines be up to date. If fleas are present at time of arrival, your cat will be treated appropriately with a topical or oral flea medication at the Dr.'s discretion. For safety reasons, we asked that all cats be in a carrier when coming to the hospital. If your cat is on a special diet we kindly request that you pack it in their luggage. Please make the all items brought for boarding are clearly marked with your last name.
One of the main advantages of boarding your cat(s) at Memorial Cat Hospital is that veterinary attention is readily available should the need arise. If your cat displays symptoms of illness every effort is made to contact the emergency number you have given at the time of check in. However if we are unable to contact anyone regarding your cat's care, we will proceed as follows in the Medical Illness Policy below.
Medical Illness Policy:
If the nature of the illness is not serious, we will not treat.
If the nature of the illness, if left untreated, could lead to a more serious illness (vomiting and/or diarrhea) we will treat symptomatically and perform only the necessary diagnostic testing.
If the nature of the illness is life threatening (urinary blockage, unregulated diabetes, or chronic renal failure) we are bound by state law to render assistance. That means we will approach the situation according to the standard hospital policies, as outlined by the American Animal Hospital Association.
*All fees and expenses will be paid by the client.
Boarding Services
Boarding
Special Care Medical Boarding
Feline Only Boarding
Must be a Current Client